Driving Successful Self-serve
Programmatic Platform Adoption
Marketers face the dilemma of improving campaign performance while focusing on the time-consuming tasks of traditional media buying. Read how self-serve digital advertising can bring control, transparency, and value to your brand and agency. For you and your clients.
Traditional media buys are usually more expensive due to the intermediary, aka the middle man, between digital ad buyers and sellers. Using your in-house staff to operate a self-service platform and drive programmatic advertising campaigns gives you a view into performance at every level of the campaign and lets you know where ad dollars go.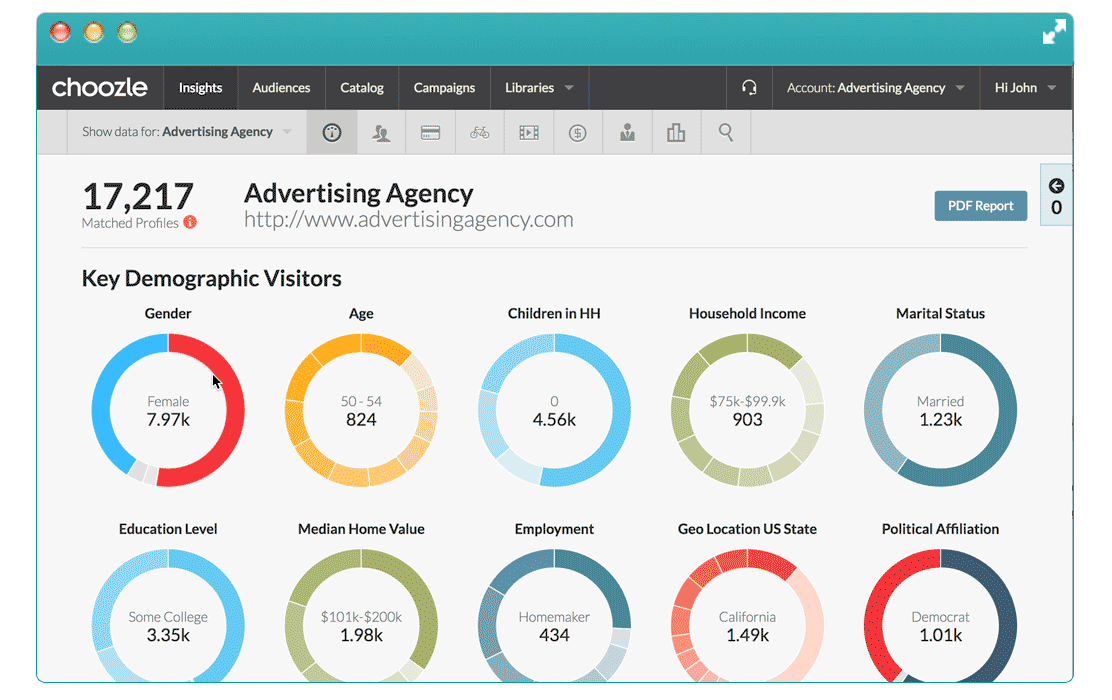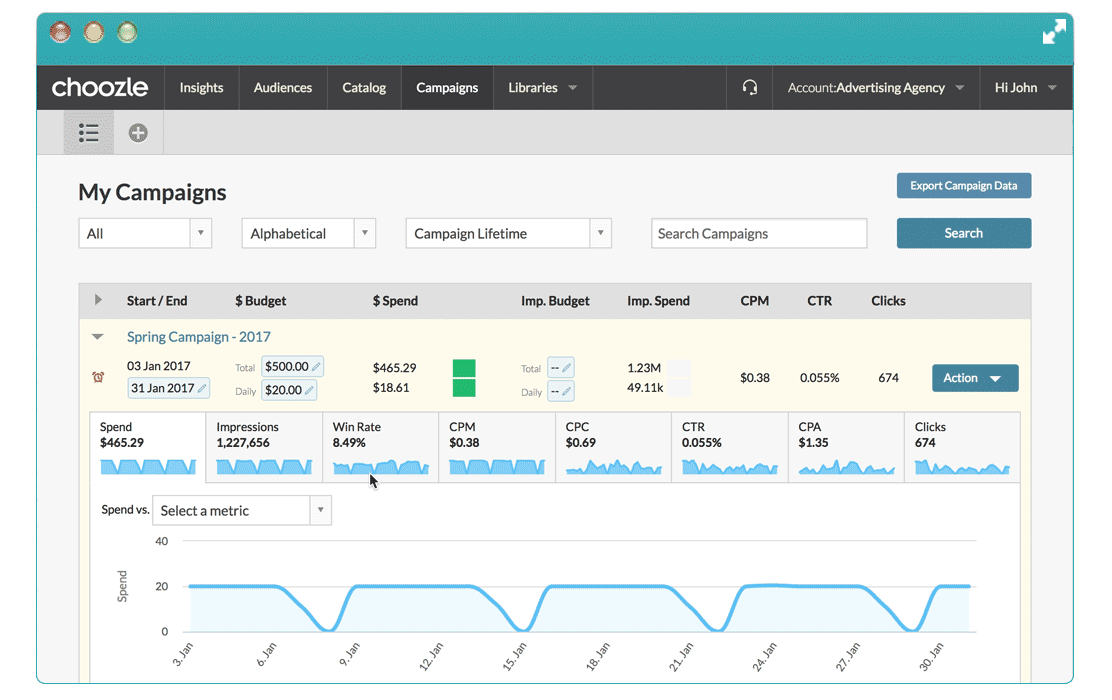 By lowering operating costs, more money goes towards working media. Media teams can be more efficient and spend less time managing vendors and more time focusing on client relationships, developing campaign strategy, and growing the business.
"Choozle has given our agency expanded digital capabilities that provide a tangible advantage for our clients. Our clients have benefitted from better results and more campaign accountability."