Best Targeting in the Galaxy
The force of programmatic advertising is with you at Choozle
Choozle designed a programmatic advertising buying process to 
scale

 your digital advertising campaigns across video, display, mobile and social to achieve ROI. With 

powerful buying and measurement tools

, the force of programmatic advertising is achievable at Choozle.
Place Choozle's smart tag container on your website and gain insight into premium data from 50+ industry leaders.
Upload creative to Choozle's Creative Library and execute data-driven ad campaigns to your custom-built targeted audiences.
Analyze all aspects of your campaigns with reporting, and quickly manage and optimize multiple campaigns on the fly.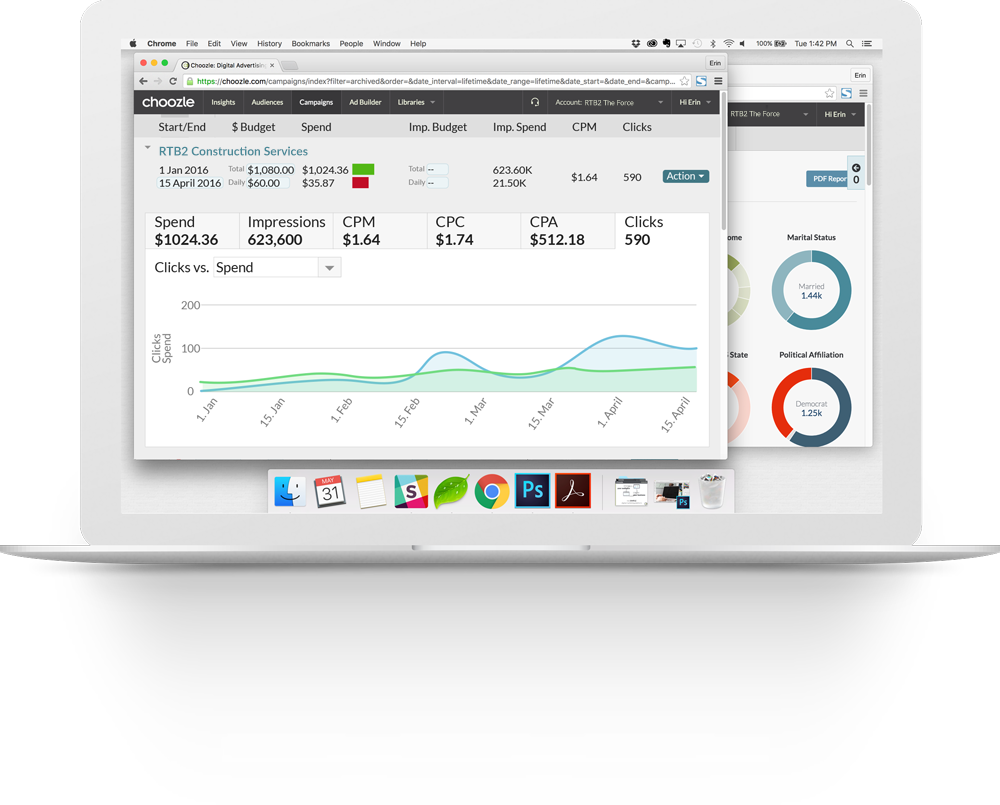 "Choozle has given our agency expanded digital capabilities that provide a tangible advantage for our clients. Our clients have benefitted from better results and more campaign accountability."