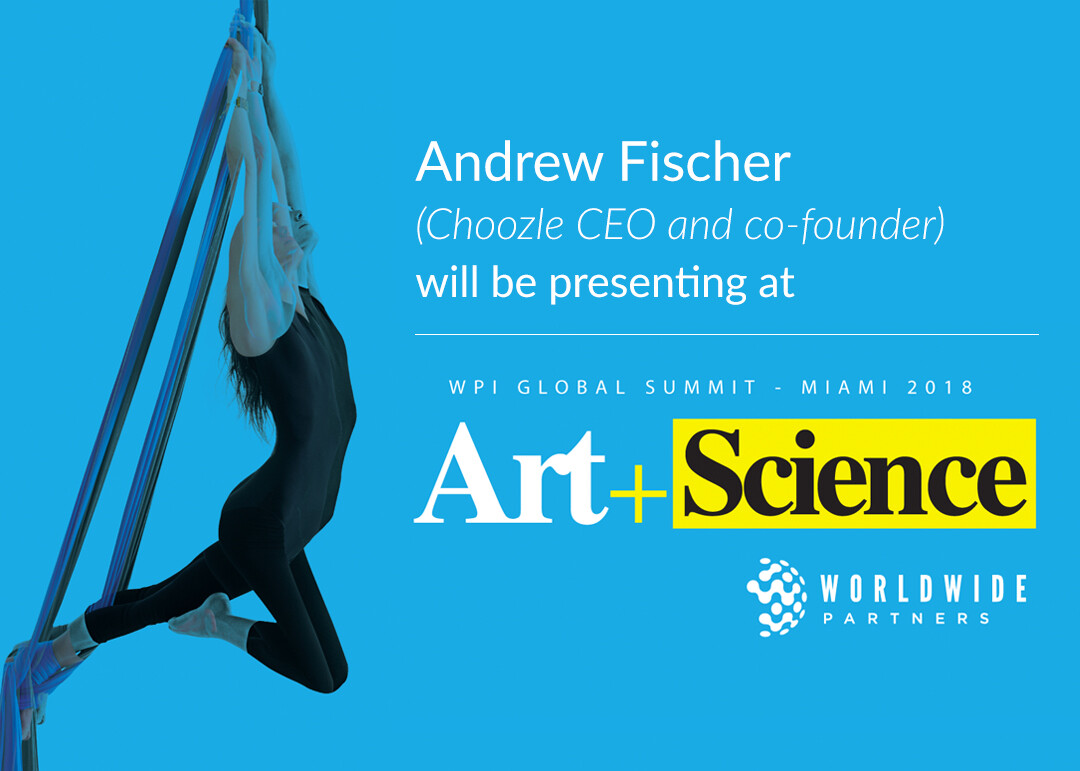 Andrew Fischer, Choozle CEO and co-founder, is set to present at Worldwide Partners, Inc.'s Global Summit titled "Art + Science: The Intersection of Creativity and Data" in Miami, Florida April 15-17. The last day to register is March 5th.
Andrew's presentation will offer insight into things like:
How programmatic is evolving, what the landscape looks today, and where it's going,
The trend in clients moving in-house, why this is happening, and the potential threats and opportunities for agencies,
How programmatic data can fuel marketing/creative decisions, and
The value of the right programmatic platform to enable agencies to effectively and efficiently plan and buy digital media in-house.
Andrew will be joined by other esteemed speakers such as Doug Zanger, North America Editor at The Drum, Rebecca Swift, Director of Creative Insights at Getty Images, and Jim Lecinski, VP, US Sales & Service at Google.
If you're planning on being at the conference, and want to schedule a meet up with Andrew or another attendee from the Choozle team, email us!