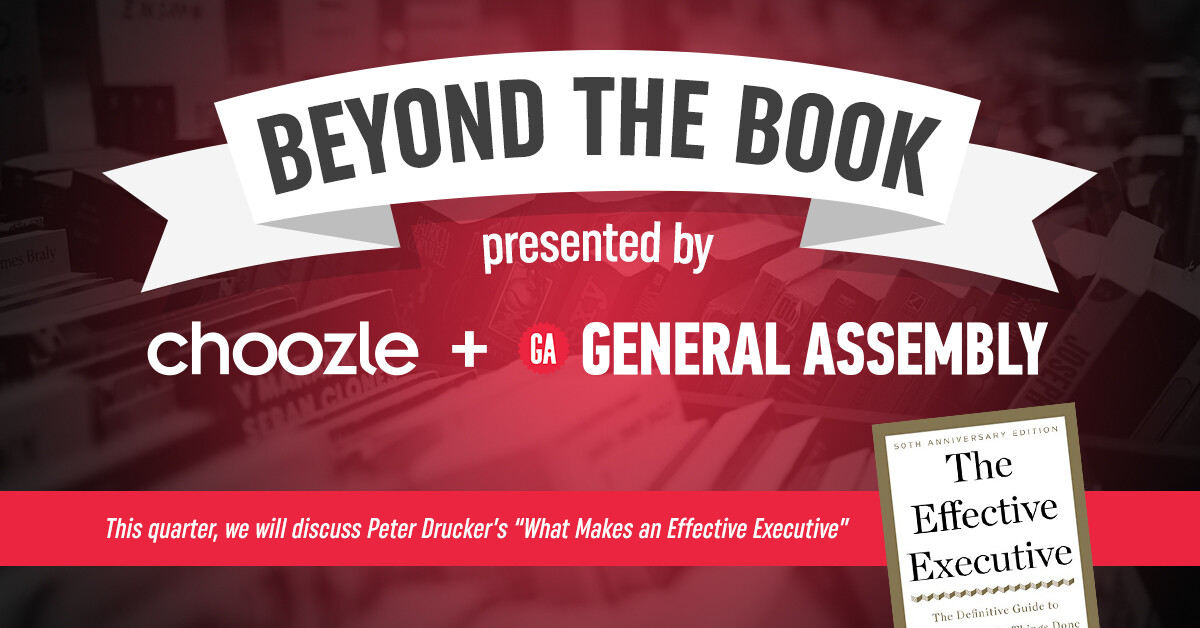 A good book can inspire us and change the way we think, accomplish our goals or help us be better leaders. We're partnering with our friends at General Assembly Denver for a quarterly event, Beyond the Book, that will bring together Denver's top tech leaders to discuss an influential and inspiring read.
This quarter, we will discuss Peter Drucker's "What Makes an Effective Executive" chosen by Choozle CTO, John Schnipkoweit. As a teacher, writer, and management guru Peter Drucker set guiding principles for effective leadership. Principles that have spun decades and had a lasting impact on all sectors including corporations, nonprofits, and government. Drucker believed "management is doing things right; leadership is doing the right things."
Join us on Tuesday, June 26th from 6:00-8:00 p.m. to discuss how local leaders utilize Drucker's style.