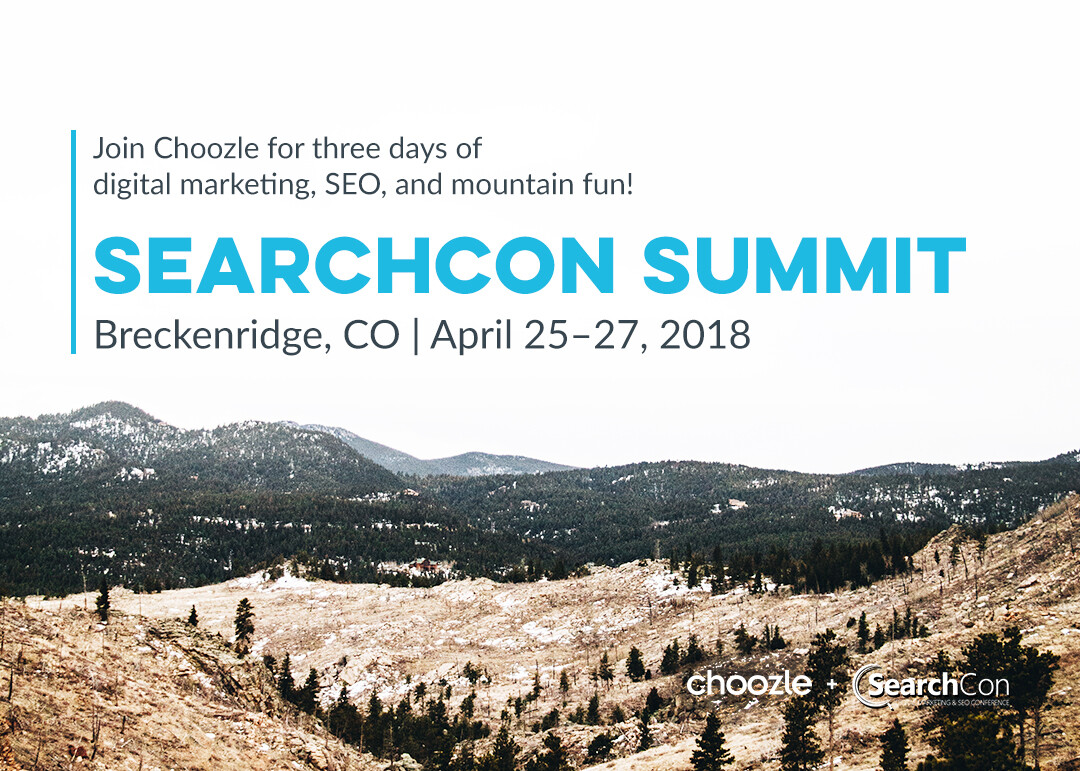 Join us for three days of digital marketing, SEO, and mountain fun at SearchCon Summit in Breckenridge, CO from April 25-27, 2018. Choozle will be hosting a Networking Happy Hour on Wednesday at 6:30, where we'll be sure to keep the drinks and great conversations flowing.
During the conference, we'll hear from thought leaders such as Garret Acott, CEO at Visional Marketing, Jim Kreinbrink, President at HyperDog Media, and Todd Barrs, VP of Ecommerce and Marketing at Photobucket.
Sessions at SearchCon will cover topics like:
Search Engine Optimization
Internet Marketing
Social Media
Content Marketing
Local Search
Conversion Optimization
Digital Strategy
Pay Per Click
Three Choozlers will be in attendance including Director of Marketing and Communications Megan Sullivan-Jenks, Marketing Coordinator Kate Marshall, and Director of Inbound Sales Michael Fischer. To schedule a meetup, email us!