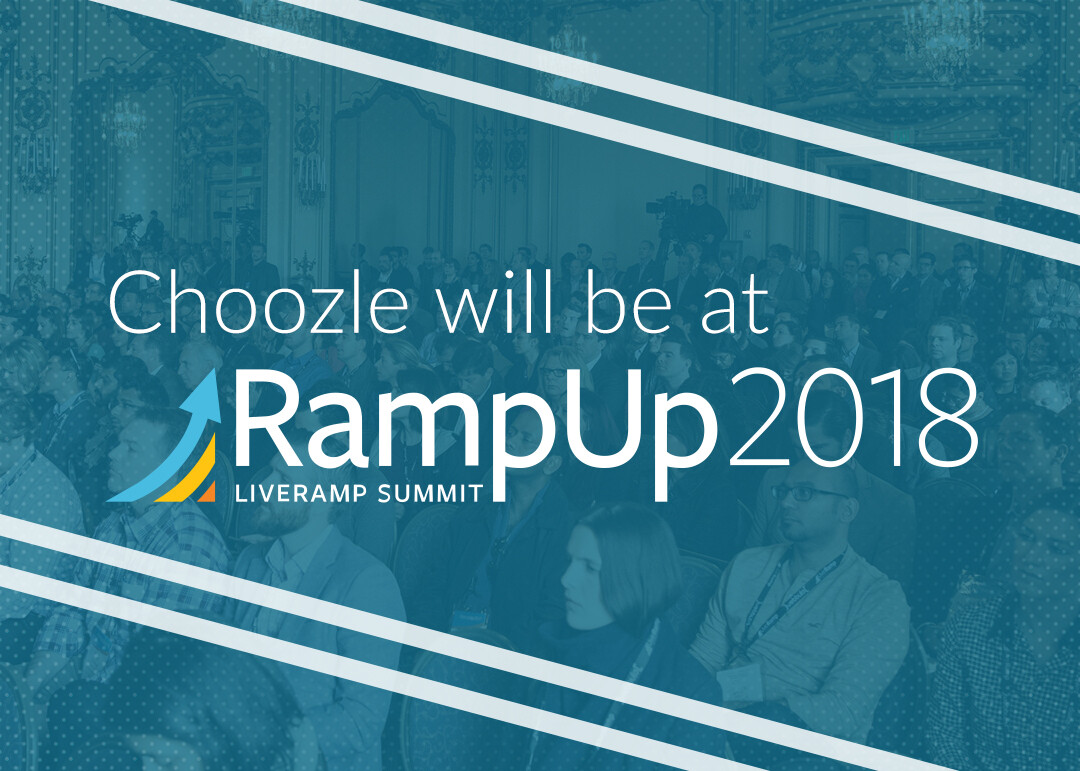 Choozle VP of Strategic Alliances Daniell Robertson, CPO and co-founder Jeffrey Finch, and CTO John Schnipkoweit will be attending LiveRamp's RampUp conference, March 5-6th, 2018 in San Francisco.
The two-day MarTech-focused conference has tracks for data owners, brand/agencies, platforms, people-based TV, and publishers. Sessions include everything from building a customer-centric business in a digital world to how blockchain can save programmatic, and how it can't.
To schedule a meetup with Daniell, Jeff, or John, send us a note!