Programmatic by Design
Built for Programmatic, Designed for Marketers & Advertisers
See how programmatic advertising is designed for you
Choozle designed a programmatic digital advertising buying process to 
scale

 your programmatic advertising campaigns across video, display, mobile and social and achieve ROI. With 

powerful intelligence, buying, and measurement tools

, Choozle is a design-focused platform that seamlessly blends user experience and technical capability.
Premium Data at Your Fingertips
Take your advertising campaigns to the next level by activating premium data features. Analyze your audience to identify valuable segments and instantly build targeted audiences leveraging data from 50+ industry leaders.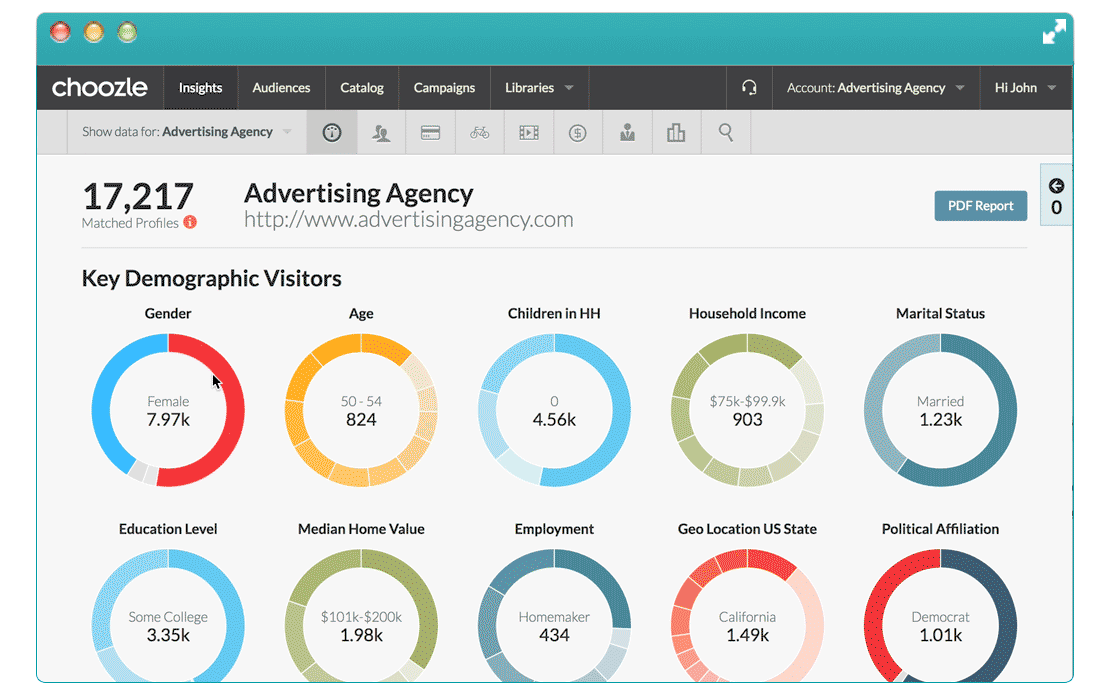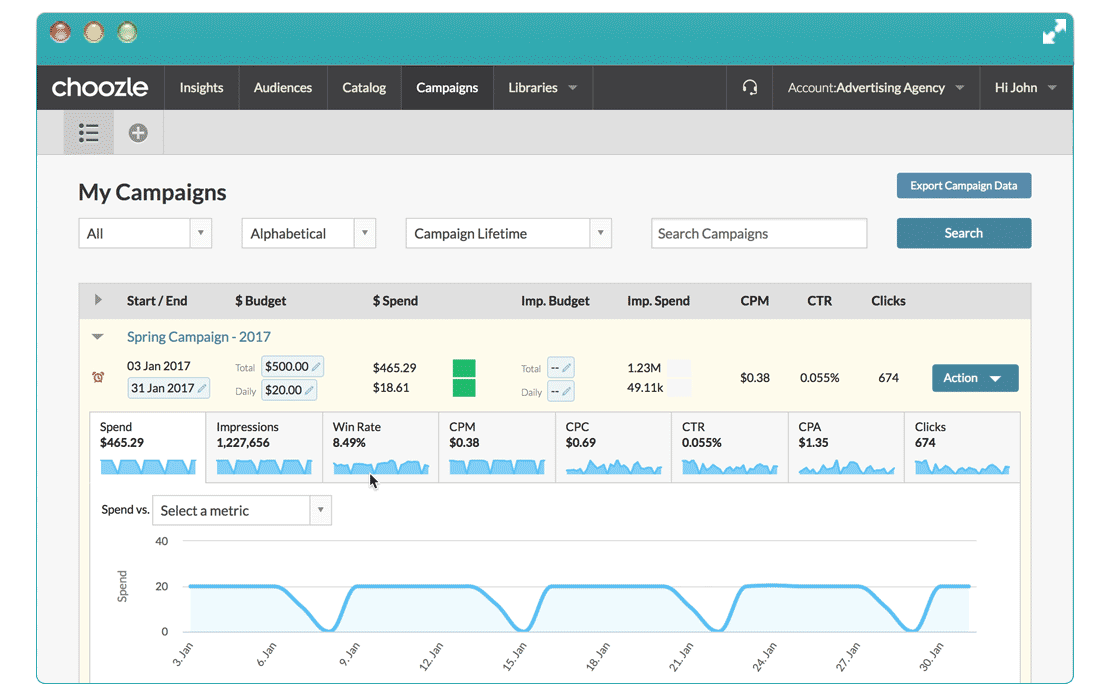 Flexible, Transparent Reporting
Analyze all aspects of your campaigns with either in-platform, exportable or API-driven reporting. Impression level optimization data is also available for all you thrill seekers and data geeks via scheduled delivery.
What Our Clients Have To Say
"Choozle has given our agency 
expanded digital capabilities

 that provide a tangible advantage for our clients. Our clients have benefitted from better results and more 

campaign accountability

."
"Choozle offers an 
easy to use 

platform that equips our local media teams with the tools necessary to run digital campaigns that provide ROI for our local advertisers 

at scale

 across the whole team."
Ready to Begin Your Programmatic Journey?