We bring you transparent access to all the same powerful digital advertising planning, buying and measurement tools that the big players use.
Tap into the simplicity of digital advertising with the help of Choozle. With powerful intelligence, buying and measurement tools in a feature-rich platform, more of your money can go to serving media because Choozle has stripped away the unnecessary costs, technology and complicated processes.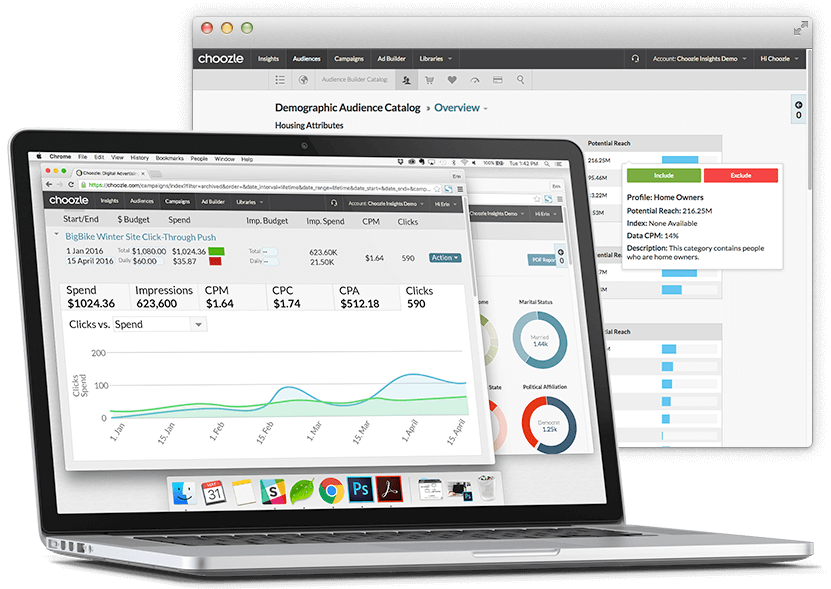 Ad Buying Power at Scale
Real-time programmatic advertising platform built for simple operation, yet powerful enough to handle campaigns of any size.
Premium Data at Your Fingertips
Access to 50+ premium data providers who represent over 100,000 targeting segments, including website visitor and CRM matching.
Flexible Ad Buying Platform
No minimum ad spend. Unlimited advertiser accounts. Simple pay-as-you-go subscriptions for ad buying and data products.
"Choozle has given our agency expanded digital capabilities that provide a tangible advantage for our clients. Our clients have benefitted from better results and more campaign accountability."
Leverage industry-leading tools from a single, intuitive platform.