2017 Digital Advertising Key Findings
& Best Practices Whitepaper
Dig into your digital advertising campaign metrics to find what produces results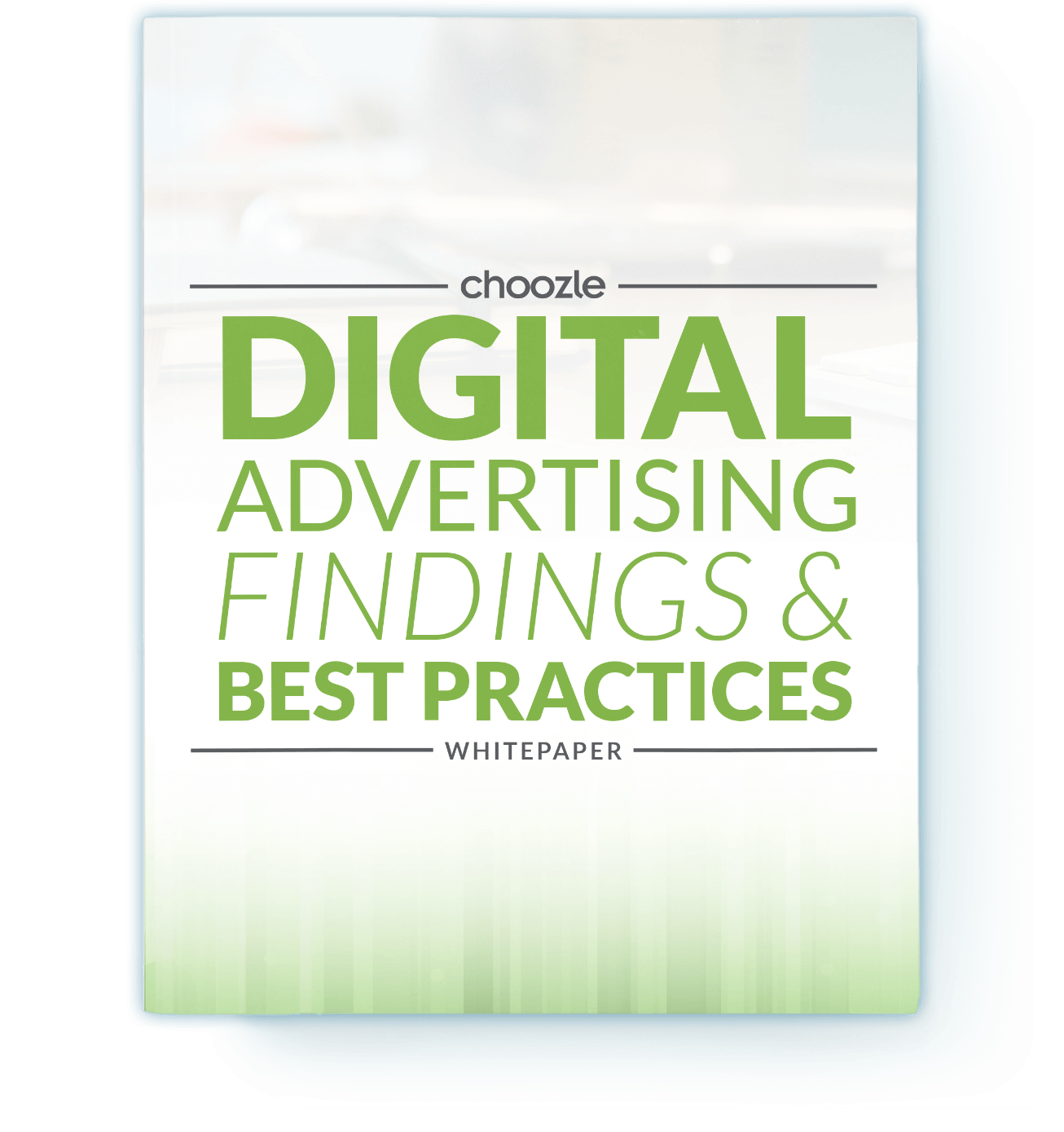 Download to see how you can enhance your digital advertising campaigns
Digital Advertising might seem daunting as the ecosystem is always changing. By continually learning from your previous campaigns, you can make it more manageable and continue producing results.
The Choozle Digital Advertising Key Findings & Best Practices Whitepaper analyzes digital advertising campaigns executed in the Choozle platform to gather trends and benchmarks to apply to future campaigns.
The digital advertising campaign data examines common audience targeting strategies, CPM and CTR trends, and the key indicators of a successful campaign.
By exploring previous digital advertising campaigns, Choozle provides best practices for programmatic going forward, and what marketers and advertisers can expect to see in 2017.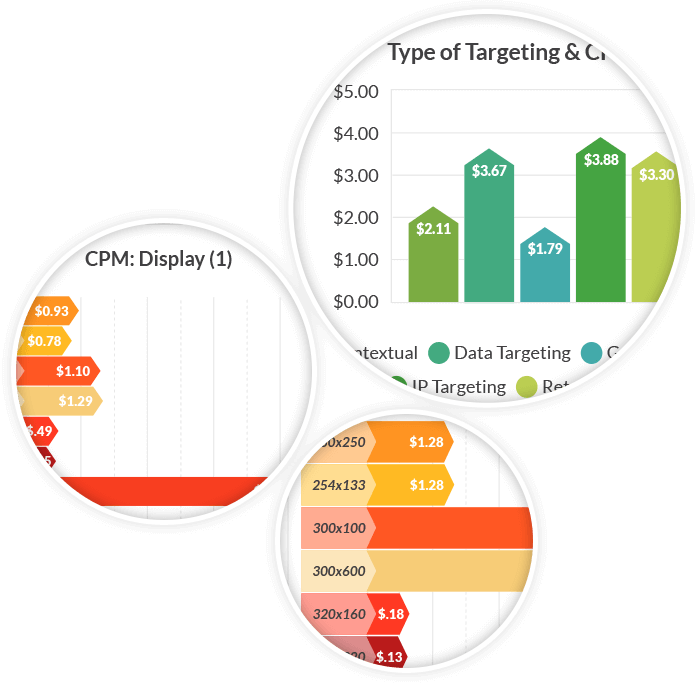 Learn more about Choozle
We bring you transparent access to all the same powerful digital advertising planning, buying and measurement tools that the big players use.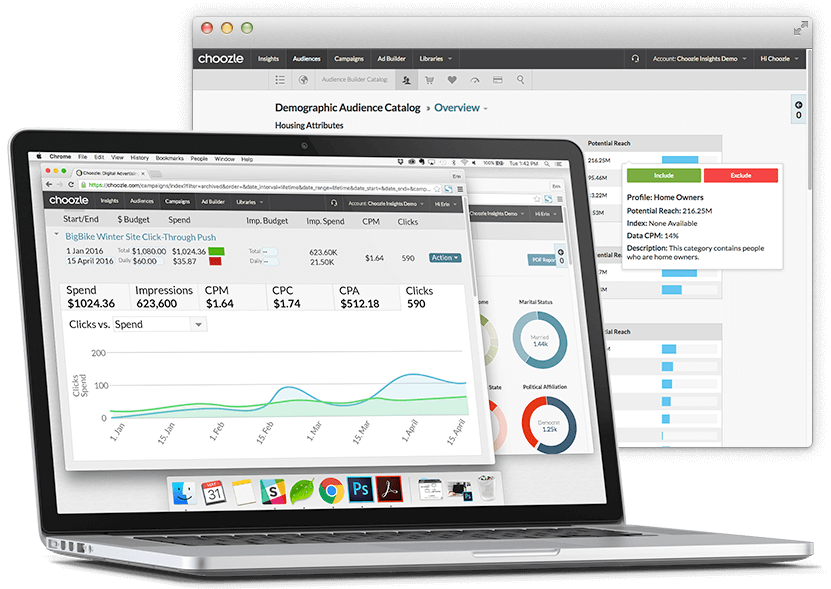 Ad Buying Power at Scale
Real-time programmatic advertising platform built for simple operation, yet powerful enough to handle campaigns of any size.
Premium Data at Your Fingertips
Access to 50+ premium data providers who represent over 100,000 targeting segments, including website visitor and CRM matching.
Flexible Ad Buying Platform
No minimum ad spend. Unlimited advertiser accounts. Simple pay-as-you-go subscriptions for ad buying and data products.
"Choozle's platform made it simple, as well as easy, to plan and execute our digital marketing efforts. These RTB campaigns have been instrumental in driving our growth."