Self-Service Programmatic Platform Enablement
Built for Programmatic, Designed for Agencies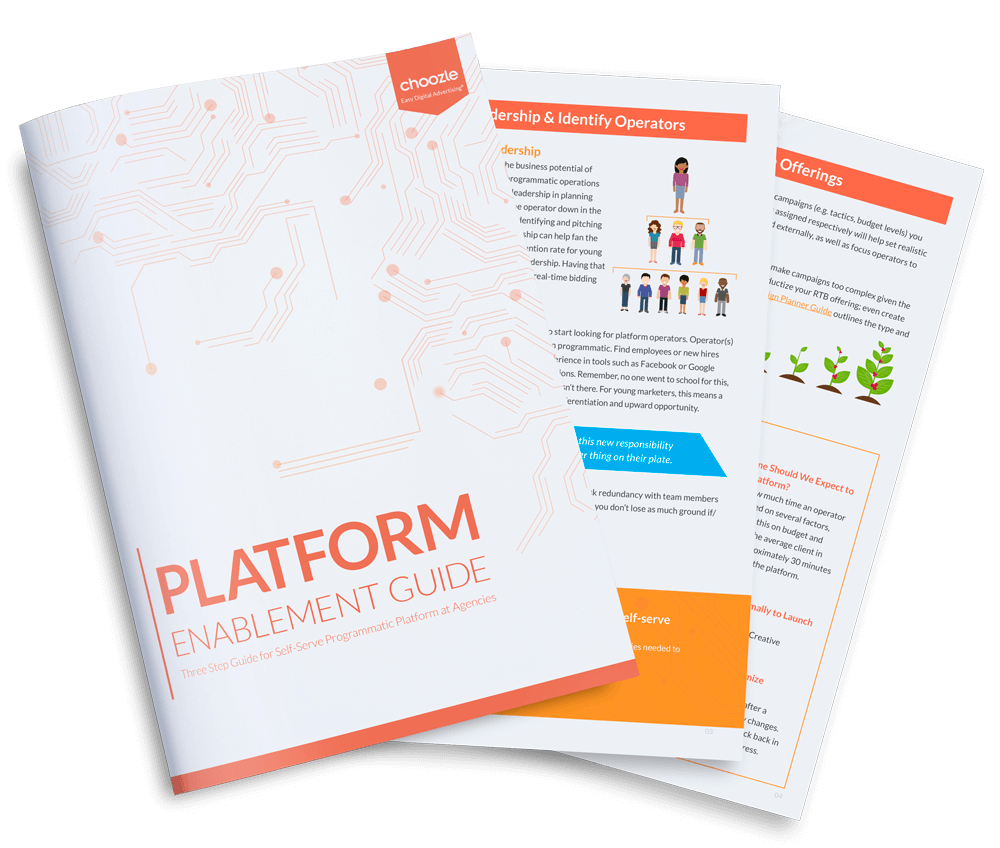 See how programmatic can work for you.
The programmatic buzzwords have settled at your doorstep and now you need to figure out how to fit it into your internal operations.
Do you need to hire someone? How will you make money from it? Choozle's Programmatic Platform Enablement Guide will help you navigate questions like these, provide actionable next steps, and share how to make programmatic a successful component of your business.
In our Platform Enablement Guide, you will learn:
Step 1: Align with Leadership & Identify Operators
Step 2: Establish Product/Service Offerings
Step 3: Make Money

Learn more about Choozle
We bring you transparent access to all the same powerful digital advertising planning, buying and measurement tools that the big players use.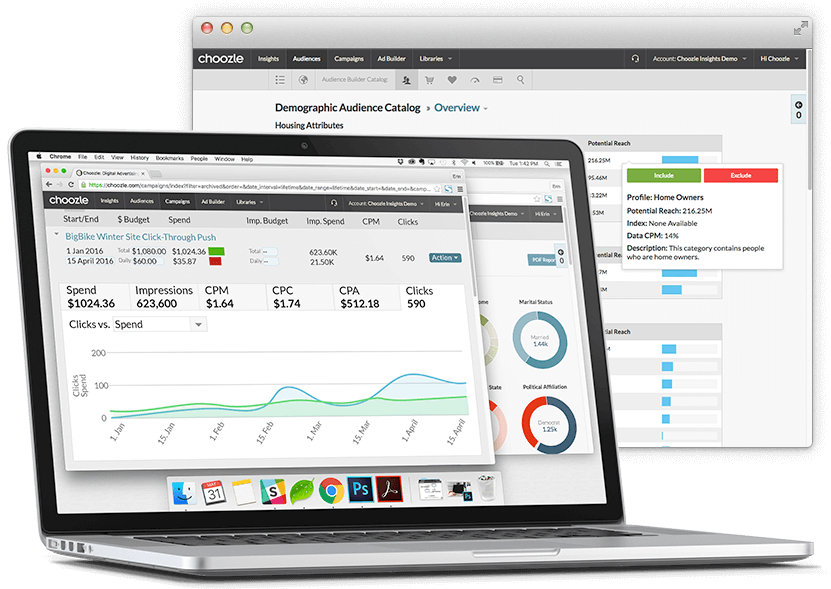 Ad Buying Power at Scale
Real-time programmatic advertising platform built for simple operation, yet powerful enough to handle campaigns of any size.
Premium Data at Your Fingertips
Access to 50+ premium data providers who represent over 100,000 targeting segments, including website visitor and CRM matching.
Flexible Ad Buying Platform
No minimum ad spend. Unlimited advertiser accounts. Simple pay-as-you-go subscriptions for ad buying and data products.
"Choozle's platform made it simple, as well as easy, to plan and execute our digital marketing efforts. These RTB campaigns have been instrumental in driving our growth."