Programmatic Advertising Made Easy with Our Digital Advertising Software
You Actually Can Have It All in a Single, Elegant Platform
Complete programmatic media buying capabilities for campaigns at any scale. Premium targeting & audience data plus CRM onboarding. Simple set-up & superior support. The digital advertising world is yours…
Programmatic Advertising at Scale
Harness the power of real-time bidding (RTB) by executing data-driven ad campaigns at any scale across display, video, mobile and social mediums. Truly self-serve, or fully-managed—no long term contracts either way.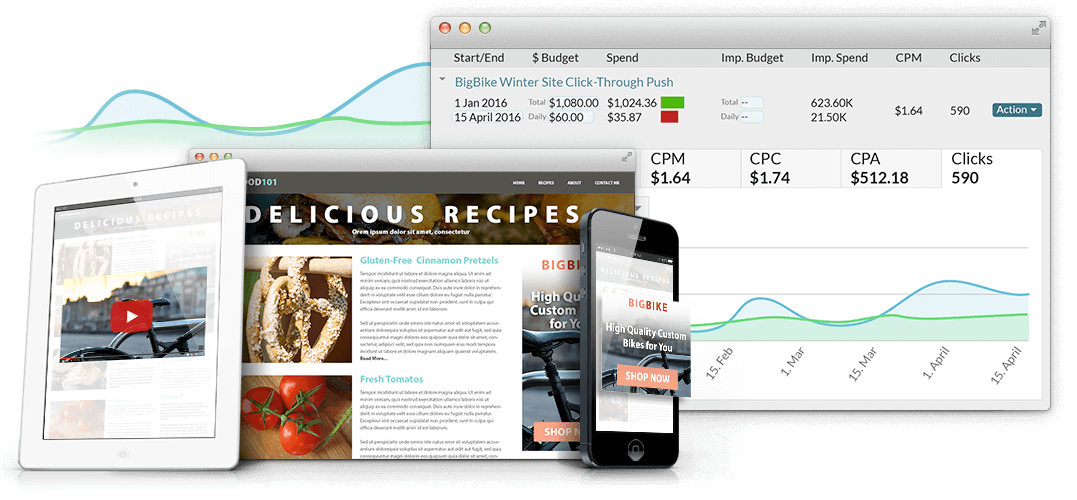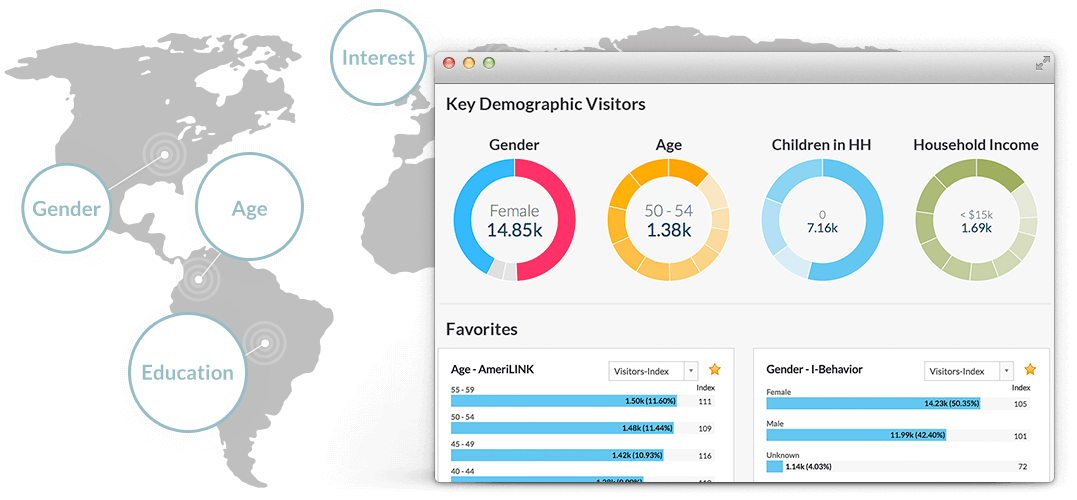 Premium Insights & CRM Data
Take your advertising campaigns to the next level by activating premium data features. Analyze your audience to identify valuable segments and instantly build targeted audiences leveraging data from 50+ industry leaders.
Campaign Management & Planning
No matter your marketing objective, quickly manage and optimize multiple campaigns or advertisers. Obtain positive outcomes with our easy-to-use, feature-rich user interface and superior training.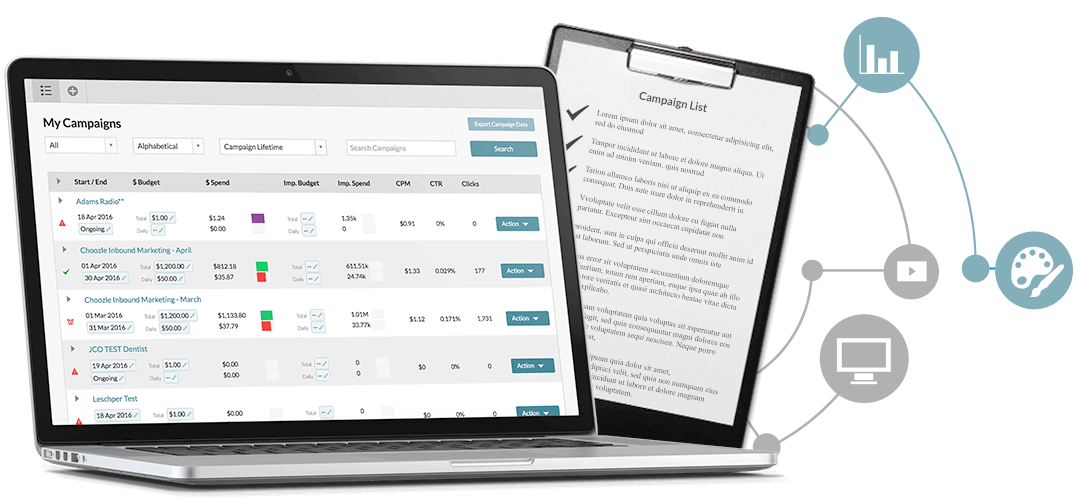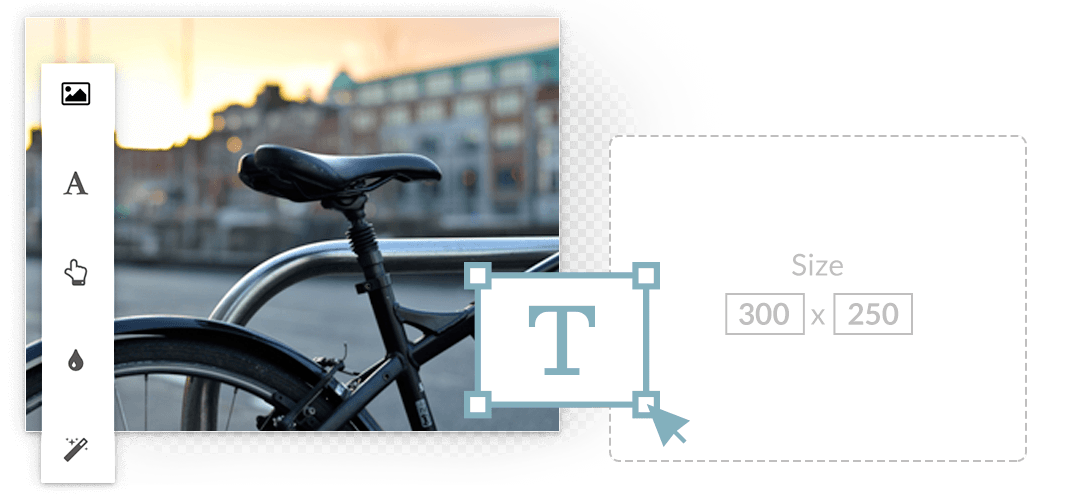 Cross-Channel Creative
Video, mobile, static display, social, HTML5, and all the creative in-between. Enable strategic digital advertising across multiple channels with creative housed in one location to use across multiple campaigns.
Flexible, Transparent Reporting
Analyze all aspects of your campaigns with either in-platform, exportable or API-driven reporting. Impression level optimization data is available for you thrill seekers and data geeks via scheduled delivery.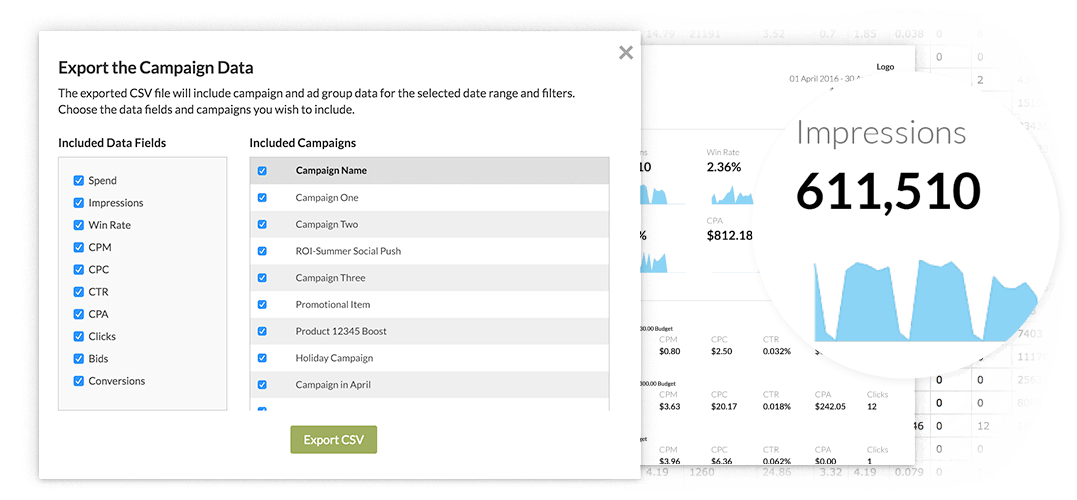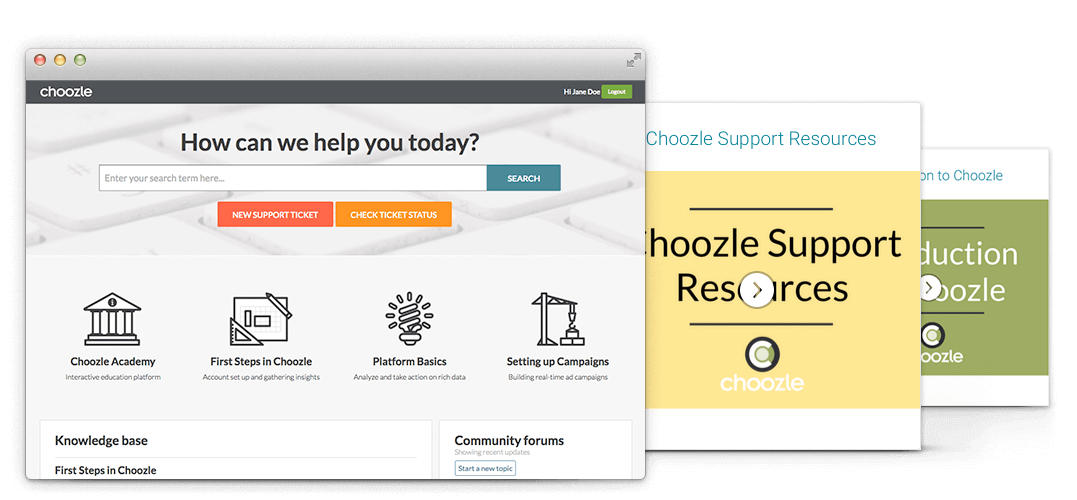 Superior Support & Training
Never feel like you're left in the dust as the industry is evolving. It's not just about the technology—it's about the people using it and behind it. We make marketing enjoyable with helpful tools and resources developed by our expert Client Success Team.
Frequently Asked Questions
Have questions about Choozle? No problem. Search through the FAQs for answers to some of the most common questions. If you're still stuck, contact our Sales Team.
Request a Demo
Learn how Choozle is making programmatic advertising SIMPLE for any agency, marketer and publisher.
Create an Account
Grab the keys to the Choozle platform and harness the power of real-time advertising in a simplified marketing platform.
Talk to an Expert
Wondering if programmatic is the right marketing strategy or how Choozle can help? Reach out to talk to an expert.