Careers with Choozle
Come work with us
Who's Choozle?
Join Choozle and work with a company of doers and thinkers making waves in the advertising technology industry.
Everyone's on the A-team here. We harmonize our eclectic talents to create a fun, energizing workplace with a focus on personal growth, career success, and making things happen.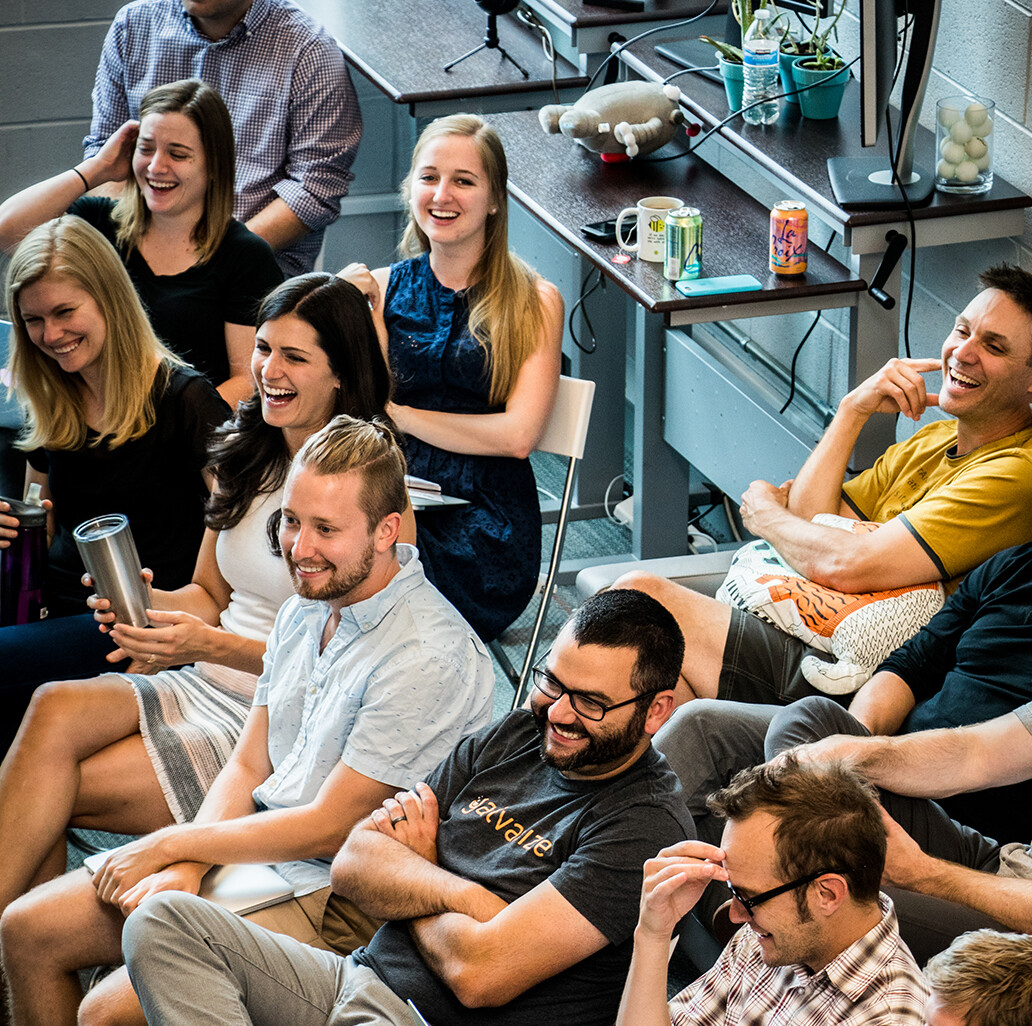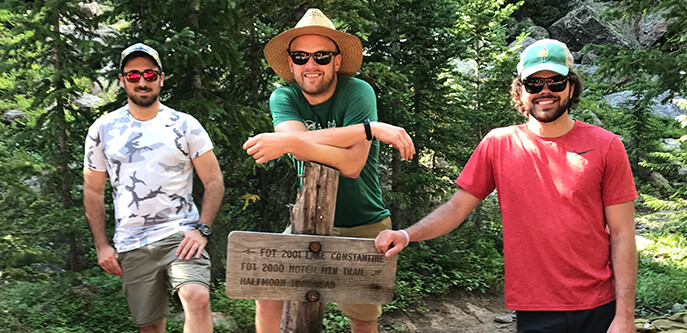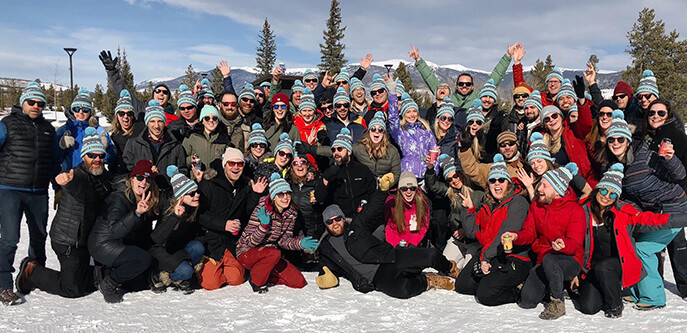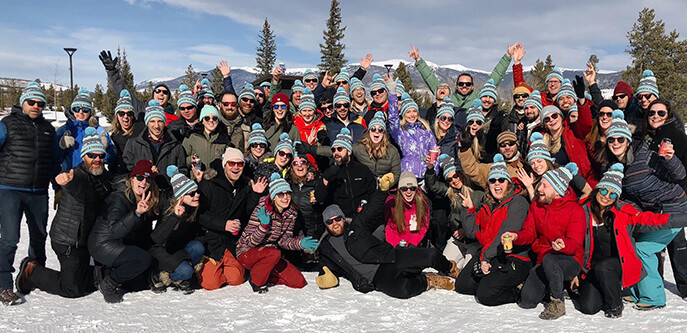 Attitude
Ownership
Service
Growth
Balance
What's Choozle?
Digital Advertising Made Easy®
Choozle provides a digital advertising software platform that leverages detailed consumer data to power programmatic advertising campaigns across display, video, mobile and other mediums—all from a single, intuitive interface.
We're Choozle. The people & technology.
The brains behind the software.
Stock Options
Pets are Welcomed
401K Plan
Relaxed Environment
Team Lunches
Vacation, Sick Days, Maternity/Paternity Leave
Healthcare, Dental, & Vision Coverage
Happy Hours
Growth & Learning
Hackathons
Volunteer Events
Yearly Conference Stipend
Quarterly Education Stipend
Company Retreats
Monthly Health & Wellness Stipend
Proof we're awesome.
(data from Choozle's semi-annual employee pulse survey)
Are you happy with
your Choozle employees?
100%
Are you happy with
your Choozle benefits
97%
Do you agree that Choozle
is a great place to work?
100%
Do you agree that Choozle
has a supportive culture?
97%
What's your passion? See our open positions below.
Interested applicants should email jobs@choozle.com with a resume and cover letter outlining your skills and experience.
Position Overview:
Responsible for assisting in scaling Choozle accounts and sales in the UK and EU, this role also has a unique responsibility to contribute to the Choozle platform's market growth. Pre-sales support includes contributing to pre-sales calls and meetings, providing platform demonstrations, contributing to RFP and RFI responses, and growing the market share of Choozle in the European market. Once an acquired customer, the Account Strategist will support clients through training of the programmatic advertising industry, application and optimization of the Choozle platform, and the growth of agency client's programmatic business. This role offers ongoing support of the operator's use of the Choozle platform, including campaign setup, optimization and reporting throughout the client's lifespan. In addition to supporting clients, this role will deliver account management to key Choozle clients with a goal of revenue growth. This position will ensure successful engagement and partnership growth with Choozle. Compensation will have upside on the ability to grow current accounts. This position will report to a Manager in the corporate headquarters in Denver, Colorado, USA, and work closely with the Director of Sales, UK. The Account Strategist will synthesize client and market evolution, as the eyes and voice of an expanding market for headquarters.
Key Duties:
Assist clients in the development, execution, optimization, and reporting of online advertising campaigns
Provide industry and product training with the goal of self-service platform adoption and management
International travel to meet key clients, valid passport required
Conduct on-going status checks with clients, including quarterly business reviews (QBRs), in the interest of retention and satisfaction to grow clients through cross selling and upselling
Follow industry trends and cross-industry platform use to establish best practices in platform use for customers
Act as an advisor to clients on strategy, targeting, reporting and forecasting inquiries for digital advertising campaigns
Assist in semi-technical inquiries for campaign setup and implementation, including front-line Ad Operations inquiries
Contribute to local market events and community to grow company brand
You're qualified because:
Experience in the digital advertising and programmatic industries, including knowledge of ad tech trends and techniques, and RTB platforms (DMPs and DSPs)
Experience in strategic account management, or client services, including working against a monthly/quarterly performance goal
Digital advertising campaign management experience, including optimizing campaigns to achieve KPI goals in an RTB environment
Knowledge of current ad tech trends and techniques
Excel proficiency, including pivot tables, charts, and data set manipulation
Excellent written and verbal communications
Professionalism, promptness, attention to detail, ability to multi-task, organization
Must be flexible and open to new tasks or responsibilities
Strong troubleshooting, analytical, and problem-solving abilities
No recruiters or phone calls, please.
Interested in applying but don't see what you're looking for?
We're always on the lookout for talented individuals to join our team. Fill out the form with your resume and any relevant links.
Request a Demo
Learn how Choozle is making programmatic advertising SIMPLE for any agency, marketer and publisher.
Create an Account
Grab the keys to the Choozle platform and harness the power of real-time advertising in a simplified marketing platform.
Talk to an Expert
Wondering if programmatic is the right marketing strategy or how Choozle can help? Reach out to talk to an expert.