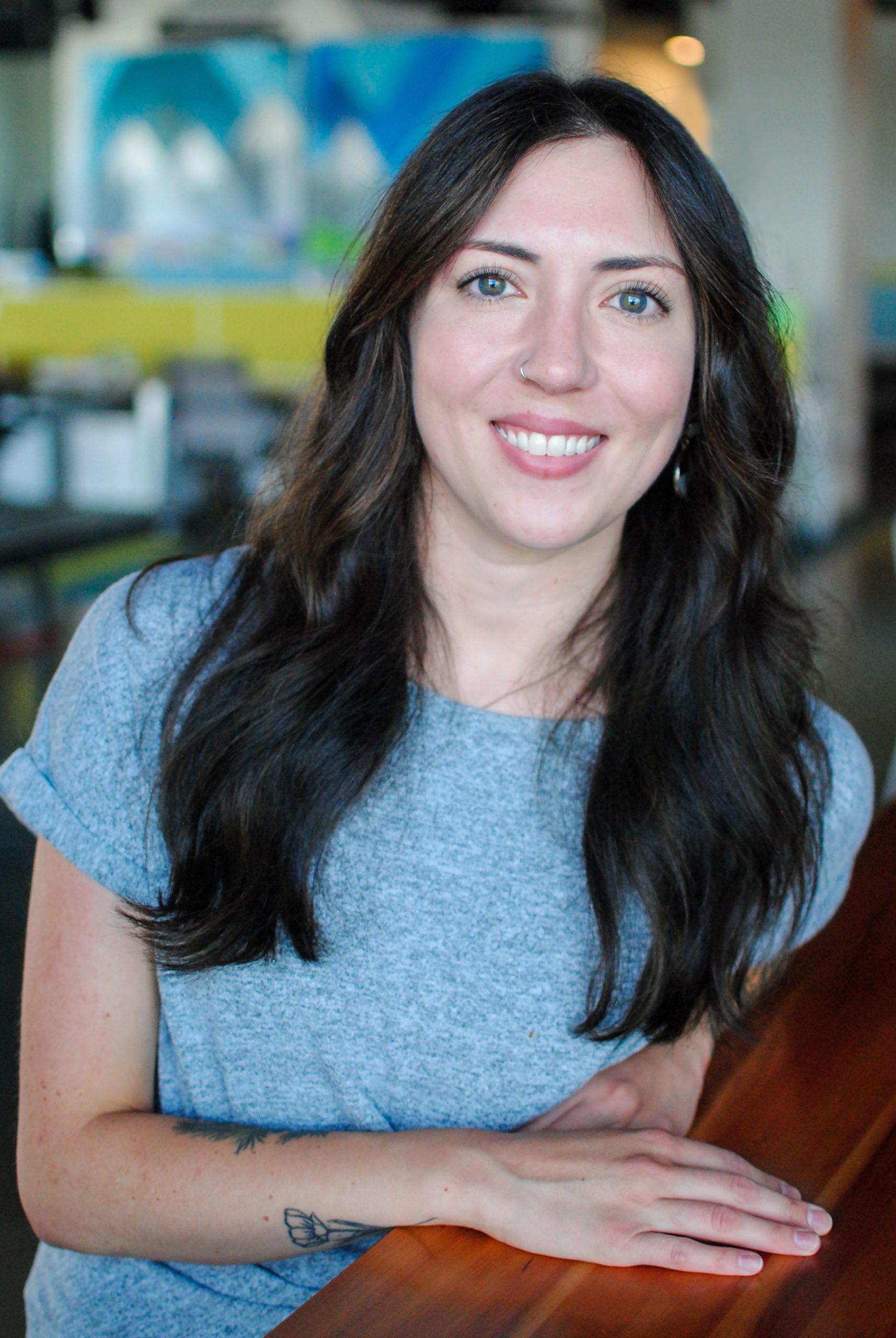 Q: What do you do here at Choozle?
Hannah Hoovler, Senior Accountant: I'm the Senior Accountant. It's an accrual world, and I strive to be audit I can be.
Q: What's your day-to-day look like?
HH: My day-to-day never looks the same. After I'm done closing the books, I'm working on special projects. From sales tax-related situations to auditing our accounts, I'm always working on something different.
Q: How do you typically start your day?
HH: A cup of coffee loaded with coconut milk. Then I check my email, skim the news, and make a checklist of to-dos for the day.
Q: If you had to choose one part of your job you like the most, what would it be and why?
HH: A good setup spreadsheet is the highlight of my job. Nothing feels better than when everything balances out. Though I'm always looking for more Excel tips and tricks, y'all ever get the concatenate formula to work? Now that's a treat.
Q: What do you do to take brain breaks throughout the day?
HH: I've been obsessive about my plants lately. When I need a break, I'll check their soil, and maybe I'll move a few around to make sure they're getting the right light. I also play hide and go seek tag with my kitty girl, Daisy. Though she doesn't put a lot of effort into finding me when I run away…
Q: What's your go-to quarantine activity?
HH: Video games. If you don't have a Nintendo Switch, I highly recommend you get one. Then you can find me playing Mario Kart online–I'm crazy competitive. If you're not first, you're last!
Q: Tell us about your cats!
HH: I have a nine-and-"feline-fine" Persian named Bub. He also goes by Bubs or Bubby–whatever you prefer. He's got a real attitude, but he's so luxurious with his white fur, though he's a big fan of rolling around in the dirt in the backyard. I also have a 2-year-old forever-kitten named Daisy. She's an exotic shorthair and is the sweetest little flower you'll ever meet. Your heart will instantly melt if you ever hear her meow.
Q: Finally, what's your favorite part about working at Choozle?
HH: My team. I've made some great friends. My manager AJ and I are basically the godparents of each other's cats. My teammate Terry and I almost speak exclusively in gifs. And I'm in a book club with a couple of them; we're on to our 4th book! Working with people you admire and make you laugh makes it feel like you're not working at all–but I swear we're a very productive team!