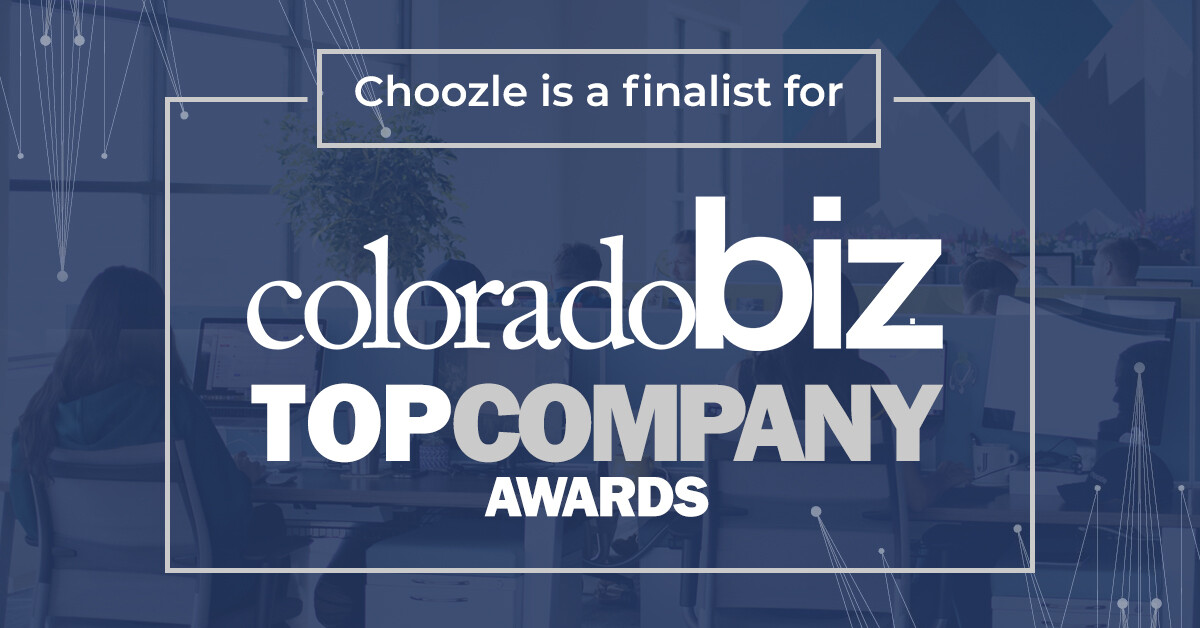 The Choozle team is thrilled to be a finalist for the 31st annual ColoradoBiz Magazine's Top Company Awards!
After three decades and now, one year more, ColoradoBiz magazine's annual Top Company Awards represent statewide businesses that have earned their way to the peak of performance. It's not about perfection – Progress is the name of the game for these companies.
Source: cobizmag.com
During the awards event in Denver on Aug. 29, one winner will be chosen from each category, with three companies in each category, including advertising + marketing, architecture + interior design, consumer business, financial services, technology, and more. Choozle is a finalist in the "digital marketing services" category.
Best of luck to our fellow category finalists Revenue River and Room 214!