The holiday season is quickly approaching, and we know that it's important for marketers to be able to track every campaign's reach and ROI. With this in mind, we've added two features to the Choozle platform to help in your campaign management: Cross-device targeting and the Conversion Library.
What is the Conversion Library?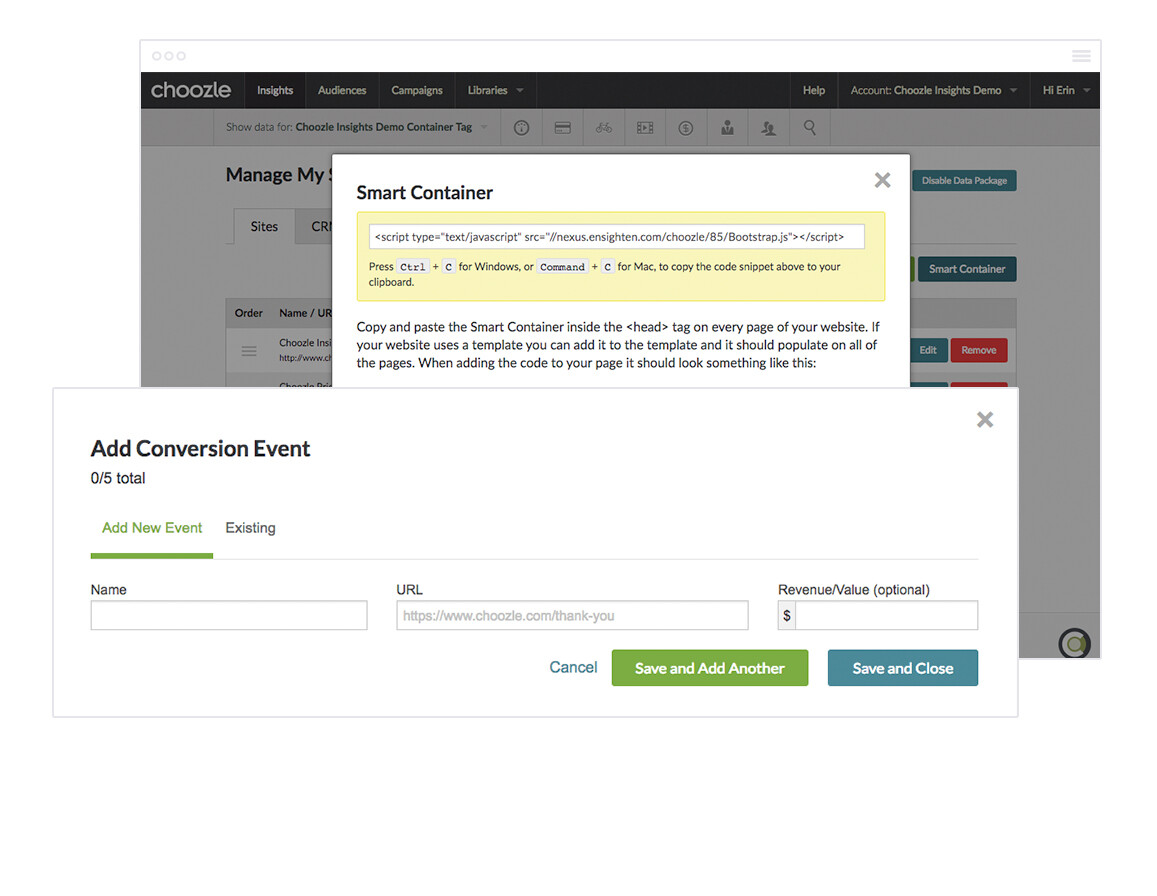 When you create a new campaign, you'll now have the ability to create and use conversion events in the Conversion Library. Your stored conversions will be available for use in future campaigns making campaign setup easy and giving you a single conversion audience for retargeting.
What is cross-device targeting?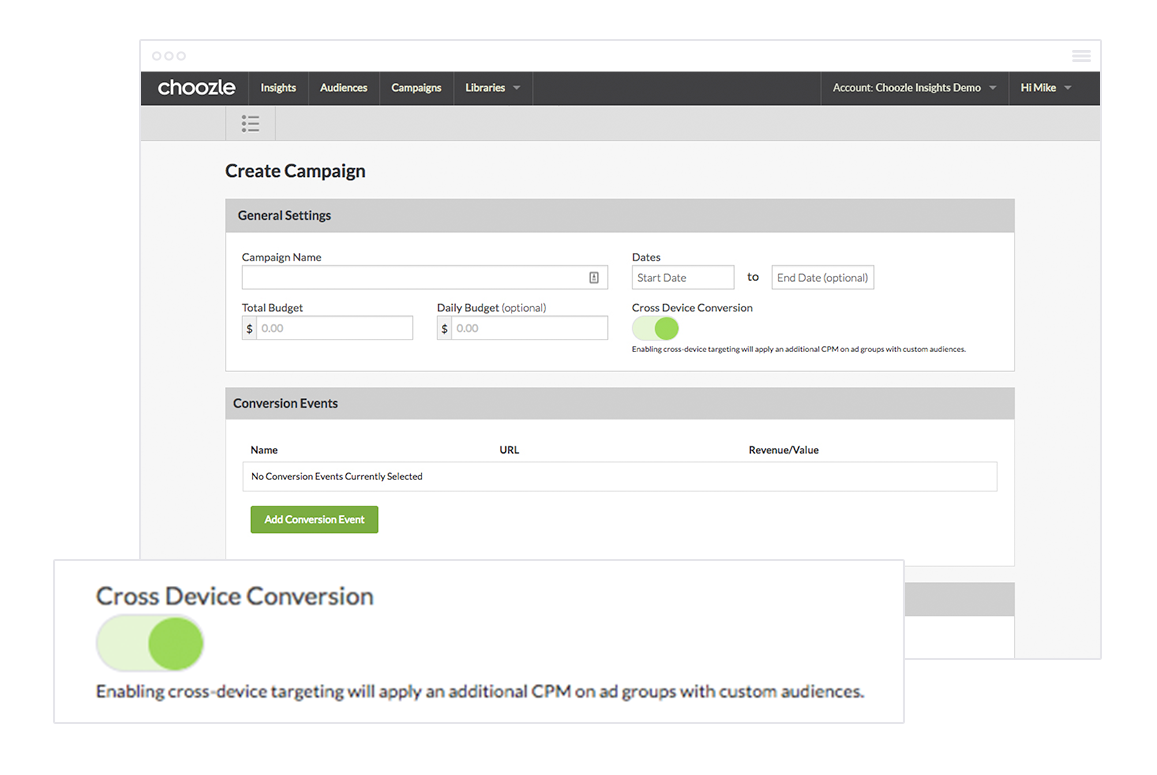 When enabled for an added $1.00 CPM, cross-device targeting empowers you to expand the reach of your custom audience by identifying them on additional devices. In the end, this will help to create a more holistic digital advertising campaign.
Cross-device targeting matches your existing custom audience to other devices using our data partner's matching capabilities.
Great for niche custom audiences or smaller first-party data sets, this tactic expands your available inventory for that audience.
When enabled, it helps validate which ad groups have contributed to your campaign's acquisition by providing cross-device conversion tracking, resulting in an enhancement of your conversion tracking and Choozle reports.
Cross-device targeting is powered by our data partners that have identity graphs, which can be thought of as a universe of user profiles, that match a consumer in Choozle custom audiences to those consumer's additional devices.
Best practices:
Conversion tracking is powered by the Choozle Smart Container tag, so make sure you have it placed!
Consider applying cross-device targeting to campaigns whose ad groups are smaller such as narrow third-party data segments, retargeting, CRM audiences, or geo-frames.
Apply cross-device targeting to provide conversion tracking to campaigns for things like ticket sales, hotel bookings, retail purchases, or geo-frames where the consumer may initially see an ad on their mobile device, but end up later converting on their desktop computer.
If you're using third-party reporting, confirm whether your provider will account for cross-device conversions. Once cross-device targeting is enabled, your conversion reporting will take cross-device conversions into account. You may see a reporting discrepancy with your third-party reporting partner.
For more best practices around our new Conversion Library and cross-device targeting capabilities, register to join our webinar on Thursday, Sep. 13th.