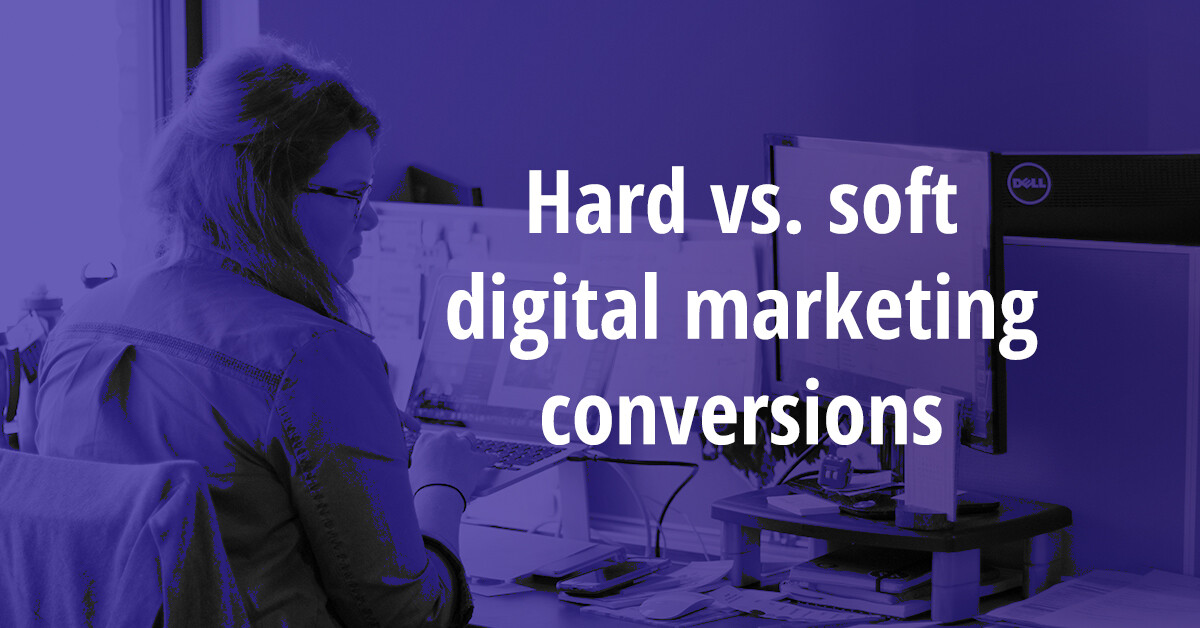 In programmatic advertising campaigns, the goal is often clear: to increase conversions and engagement. However, not all digital marketing conversions are the same. Knowing the difference between hard conversions vs. soft conversions can help influence your messaging and target audiences.
While some companies strive for hard conversions, others aim to increase soft conversions. What exactly are these two different types of conversions and how do they differ?
Hard conversions
Hard conversions have the clearest path to purchase and an immediate impact on financial goals. These are often thought of as "traditional" conversions and can be identified as form submissions (set up a demo or schedule a consultation), purchase (e-commerce), or phone calls. Hard conversions demonstrate clear intent.
Soft conversions
Soft conversions offer clear measurements of actions taken by a target audience that indicates positive lift for a product, brand, or service without an immediate measurement of the impact on financial goals.
Examples of a soft conversion can include increased brand, product, or service affinity, positive social media engagement & shares, or increased sign-ups for an email list. A soft conversion is often what happens before a hard conversion and is focused on promoting the company or product itself. Soft conversions demonstrate clear interest.
Why you need both
While focusing on hard digital marketing conversions is essential to reaching your financial goals, soft conversions are also just as important for promoting, creating connections with, and sharing information about your brand. While soft conversions don't necessarily lead to direct sales, this doesn't mean they lack value.
In order to truly succeed, companies can't just focus on hard conversions. Rather, use both hard and soft digital marketing conversions to promote your brand on all sides. Soft conversions can help you discover campaign dimensions that drive traffic with intent. They may not be converters, but with further exposure to your message, these visitors may just end up buying the product you're selling or signing up for your service.
If you need help with your conversion strategy, let us know!